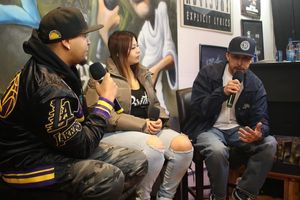 Short Bio
FEATURED IN XXL, UNDERGROUNDHIPHOPBLOG.COM AND IAM50.COM 
KOROLLOS NAKHLA, KNOWN AS SIN CITY CAIRO" FIRST GENERATION EGYPTIAN AMERICAN. 
HIS MISSION TO GIVE HIS FAMILY THE LIFE HE SAYS, "…THEY DESERVE ". 
SCC ALWAYS HAS BEEN PASSIONATE ABOUT MUSIC, IN SCHOOL HE KNEW MUSIC WAS HIS LIFE. 
AFTER THE SUCCESS OF HIS SELF-TITLED MIXTAPE, "THIS GAME IS MINE" THE 3RD RELEASE OPENED DOORS FOR HIM. 
THROUGH A FRIEND HE WAS INTRODUCED TO "CAMEL HUMP MUSIC" WHERE HE RECORDED HIS FIRST TWO ALBUMS, "DREAMIN' WHILE AWAKE" AND "SHOOTING FOR THE STARS'. 
SCC HAS BEEN ON TOUR ACROSS THE U.S. CO HEADLINING BEANIE SIGEL, CASSIDY, VADO, LIL FLIP, CORY GUNZ, LIL SCRAPPY, CHRIS WEBBY AND OBIE TRICE JUST TO NAME A FEW.